Presented by Slifer Smith & Frampton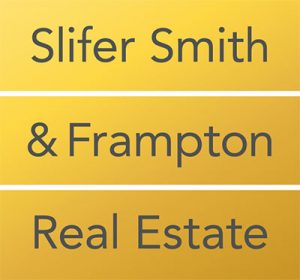 Sponsored by Sazerac and Buffalo Trace

Bacon is the most loved food in the universe and the route to all things swine and divine.  Add in the quintessential American liquor, bourbon; mind blown. These indulgences come together for Breckenridge Hogfest – Bacon & Bourbon.
Meat connoisseurs will be able to taste their way through a spectrum of pork samples, premium whiskeys, single malt scotches and barrel-aged spirits while enjoying live music and mixology below Peak Nine.  We want to speak to palates of all distinctions and our golden rule will be to feature the best of the best to the brownest of the brown.
Sazerac Distillery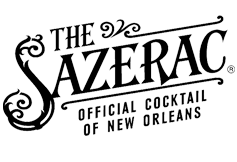 Before there was a company, there was a drink. Antoine Peychaud, a Creole immigrant, operated a pharmacy on the French Quarter's Royal Street in 1838. With his background as an apothecary, he was a natural mixologist. His friends would gather for late-night revelry at his pharmacy. Peychaud would mix brandy, absinthe and a dash of his secret bitters for his guests. Later this quaff would come to be known as the Sazerac.
Buffalo Trace Distillery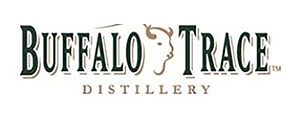 Ancient buffalo carved paths through the wilderness that led American pioneers and explorers to new frontiers. One such trail led to the banks of the Kentucky River where Buffalo Trace Distillery has been making bourbon whiskey the same way for more than 200 years. In tribute to the mighty buffalo and the rugged, independent spirit of the pioneers who followed them, we created our signature Buffalo Trace Kentucky Straight Bourbon Whiskey.
Current Notable Awards
2014 Distiller of the Year – International Wine & Spirits Competition
2015 Whiskey Brand Innovator of the Year – Whiskey Magazine
2016 Double Gold – San Francisco World Spirits Competition
---
We Need Volunteers!
Contact us for details on volunteer shifts. All Hogfest volunteers receive a free Grand Tasting ticket to Strings, Ciders and Sours in September.
Positions include:
Ticket sales / Registration
VIP Check-in
Supplier support
Video from Breckenridge Hogfest 2017
Our 2019 Suppliers & Vendors
Spirits
Food
12 Gauge Hot Sauce
Sweet As Baked Goods
Bacon, Bacon, Bacon
Most food festivals can be fun and memorable.  But what sets ours above others is that we care about animal welfare and the quality of bacon that YOU are consuming.  Believe it or not, this standard makes us bold in our industry.
Lemonade All Stars
Performing on the Slifer, Smith & Frampton stage at Hogfest from 2-6pm!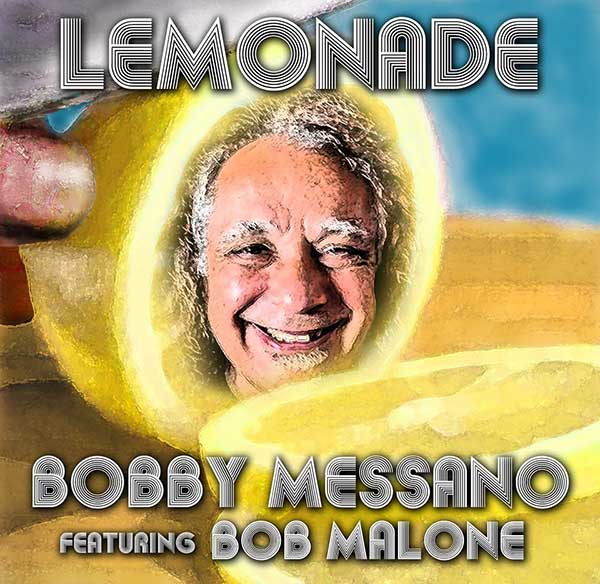 2019 Event Ticket Options:
Bourbon Pairing Dinner
You don't want to miss this extraordinary opportunity for an unforgettable evening!  The Bourbon Pairing will feature premium whiskey selections from Buffalo Trace and The Sazerac Company which will be paired with delicious, pork-inspired Chef selected dishes.  The Bourbon Ambassador will share insights into the history and story behind the whiskeys while the Chef shares his inspiration behind the pairings.  No refunds or exchanges on tickets..
Friday, August 23rd, 2019
SAUCE on the Maggie – Italian Eatery & Family Restaurant located in The Village Plaza
Doors open @ 6:30pm, Dinner Service @ 7:00pm
$100 per person, advance ticket sales only, limited space available
Bourbon Pairing Menu:

First Course – Blanton's Bourbon
Pan Seared Outer Bank Scallops, Scallion Potato Cake, Barrel Aged Bourbon Balsamic Reduction
Second Course – Buffalo Trace Manhattan
Duck Confit White Bean Ragú, Luxardo Cherry Bourbon Sauce
Third Course – 1792 Full Proof / 1792 Bottled in Bond
Grilled Gold Canyon Ranch Flat Iron with Garlic Herb Cauliflower Puree, Veal Demi
Dessert – Old Rip Van Winkle 10 year
Palisade Peach Crumble with Chantilly Cream
Bacon n' Bourbon Grand Tasting

Bourbon & Bacon Lovers – This is your ticket!  It includes festival access with live music, bourbon education and sampling, commemorative glass, pork samples (while supplies last), 14 tickets for spirit samples and pork inspired dishes from local food vendors.  *Festival food is not included and available a la carte. No refunds or exchanges.
Saturday, August 24th, 2019
Main Street Station & The Village at Breckenridge Plazas
2:00pm – 6:00pm (5:30pm last call)
$55 per person in advance and $65 per person at the gate (if available)
HogFest Bacon & Bourbon VIP Experience
Bourbon and Bacon Lovers – If you want more bang for your buck, this is your ticket! – Presented by Base Camp Wine & Spirits
Did someone say Pappy?!  With this ticket, join us in the VIP Hospitality Lounge at SAUCE on The Maggie starting with a Bourbon Tasting Seminar at 12:30pm.  Taste and explore allocated and hard to find bourbons while enjoying delicious pork dishes.  Beat the crowds by gaining early access to the Grand Tasting at 1:00 where you'll have access to Live Music, Bourbon Education, a Commemorative Glass, tickets for up to 14 spirits samples, bacon samples (while supplies last).  *Festival food from local vendors available throughout the festival is NOT included and available "a la carte".  No refunds or exchanges.
Saturday, August 24th, 2019
Bourbon Tasting – (12:30-1:00pm)
VIP Hospitality Lounge – (1:00-5:30pm)
Grand Tasting (Early Access) (1:00-6:00pm, 5:30pm last call)
$160 per person, advance sales only, limited space available
All-Access – The Whole Hog!
Bourbon and Bacon Lovers – Don't want to miss a thing?  Go ALL IN with the "Whole Hog" ALL Access Pass to the weekend's activities.  This is the BEST VALUE for the weekend and has all of the VIP luxuries for Breckenridge HogFest Bacon and Bourbon!  Enjoy Reserved Seating at the Bourbon Pairing Dinner on Friday night (see above for details); VIP Experience for Saturday (see above for details) and access to the Sunday Brunch on Sunday (see above for details).  No refunds or exchanges.
Bourbon Pairing Dinner – Friday, August 23rd – (Reserved Seating)
VIP Experience – Saturday, August 24rth – (12:30pm-6:00pm)
Sunday Brunch – Sunday, August 25th – (11:00am-1:00pm) (Reserved Seating)
$225 per person, advance tickets only, limited space available
Sold Out!
Sunday Brunch presented by Wheatley Vodka and Freshies

Recover from an amazing festival weekend with Bacon Bloodies and an amazing Brunch Buffet. Presented by Wheatley Vodka & Freshies Bloody Mary Mix
Date: Sunday, August 25th
Location: Sauce on the Maggie
Time: 11:00am – 1:00pm
Cost: $55 per person in advance
Designated Driver Access
Your friends appreciate you being their Designated Driver and so do we!  FREE admission to the event for access to festival food, live music and an overall good time with friends. Thanks!
---

Event Sponsors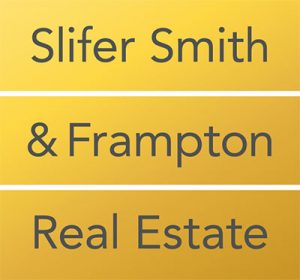 Thank you to our sponsors Slifer, Smith & Frampton Real Estate, Main Street Station Plaza, The Village at Breckenridge, Timberline Disposal, Wyndham Vacation Rentals, Hyatt Residence Club, Breckenridge Grand Vacations and the Merchants of Main Street Station.
Pork Sponsors
Partners

Lodging Partners
Spend the weekend on site in Breckenridge during the Breckenridge Hogfest!

Wyndham Vacation Rentals
Wyndham Vacation Rentals, located at the Hyatt Main Street Station, is offering lodging packages up to 25% off!
Vail Resorts Lodging
20% discount on best available rate for rooms at: Village at Breckenridge, River Mountain Lodge, Mountain Thunder Lodge, Crystal Peak Lodge, One Ski Hill Place.
Located in the Main Street Station and The Village, Breckenridge
505 South Main St., Breckenridge, CO 80424
Breckenridge Hogfest is a no pet event.
Breckenridge Parking Information