Thanks to all of our guests at the 2018 Breckenridge Bacon and Bourbon!
Breckenridge Bacon and Bourbon 2019
August 23rd-25th – Save the date
Sponsored by Sazerac and Buffalo Trace for 2018

Bacon is the most loved food in the universe and the route to all things swine and divine.  Add in the quintessential American liquor, bourbon; mind blown. These indulgences come together for Breckenridge Hogfest – Bacon & Bourbon.
Meat connoisseurs will be able to taste their way through a spectrum of pork samples, premium whiskeys, single malt scotches and barrel-aged spirits while enjoying live music and mixology below Peak Nine.  We want to speak to palates of all distinctions and our golden rule will be to feature the best of the best to the brownest of the brown.
Sazerac Distillery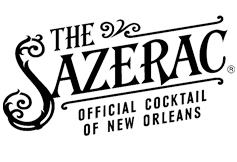 Before there was a company, there was a drink. Antoine Peychaud, a Creole immigrant, operated a pharmacy on the French Quarter's Royal Street in 1838. With his background as an apothecary, he was a natural mixologist. His friends would gather for late-night revelry at his pharmacy. Peychaud would mix brandy, absinthe and a dash of his secret bitters for his guests. Later this quaff would come to be known as the Sazerac.
Buffalo Trace Distillery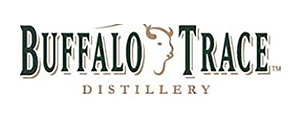 Ancient buffalo carved paths through the wilderness that led American pioneers and explorers to new frontiers. One such trail led to the banks of the Kentucky River where Buffalo Trace Distillery has been making bourbon whiskey the same way for more than 200 years. In tribute to the mighty buffalo and the rugged, independent spirit of the pioneers who followed them, we created our signature Buffalo Trace Kentucky Straight Bourbon Whiskey.
Current Notable Awards
2014 Distiller of the Year – International Wine & Spirits Competition
2015 Whiskey Brand Innovator of the Year – Whiskey Magazine
2016 Double Gold – San Francisco World Spirits Competition
---
We Need Volunteers!
Register for one or more 3 hour shift on our volunteer signup form. All Hogfest volunteers receive a free Grand Tasting ticket to Strings, Ciders and Sours in September.
Positions include:
Ticket sales / Registration
VIP Check-in
Supplier support
Video from Breckenridge Hogfest 2017
Our 2018 Suppliers & Vendors
Bacon, Bacon, Bacon
Most food festivals can be fun and memorable.  But what sets ours above others is that we care about animal welfare and the quality of bacon that YOU are consuming.  Believe it or not, this standard makes us bold in our industry.  So, we have chosen a partner, Tender Belly, that is as compassionate and as serious as we are, about humane and sustainable practices.  Taste the difference.  See why Tender Belly is "Certified Awesome."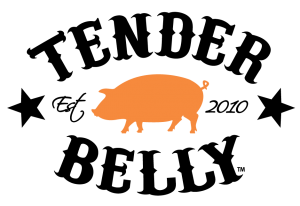 2019 Event Ticket Options:
Purchase your tickets now for 2019!
Friday Night Bourbon Pairing Dinner (Western Theme Attire)

The Bourbon Pairing Dinner will feature premium brown spirits selection with four delicious, pork-inspired courses. The bourbon specialist will share the history of the flavors while Sazerac expert Buz Dabkowski explains the inspiration behind the pairings.
6:30pm – Friday, August 23rd, 2019
Sauce on the Maggie
Doors open at 6:30pm, dinner starts at 7:00pm.
$100 per person in advance
The 2018 5 course menu:
1st Course – Elmer T Lee
Organic Heirloom Caprese Candied Maple Bourbon Bacon, Fresh Mozzarella, Basil Green Goddess Dressing
2nd Course – Traditional Sazerac Cocktail Sazerac Rye, Golden Moon Redux Absinthe, Peychaud Bitters, Simple Syrup, Lemon Twist
18-Hour Sous Vide Tender Belly Duroc Pork Belly Sesame Ginger Ponzu Marinade, Bourbon Aged Apple Slaw, Balsamic Glace, Micro Cilantro
3rd  Course – Blanton's Single Barrrel
Kobe A-5 grade Beef Tenderloin Butter Poached Lobster, Bacon Infused Nitro Béarnaise, Organic Asparagus
4th Course – Weller 12
Colorado Beef Short Rib Tender Belly Bacon Brûlée, Chive Garlic
Potato Puree, Bourbon Demi-Glace
Dessert – The Tatanka Buffalo Trace Bourbon Cream, Buffalo Trace Bourbon, Amaretto,
Dash of Cinnamon, Bourbon Infused Luxardo Cherry, Big Rock
Salted Caramel Buffalo Trace Gelato Mixed Berries, Caramel Spheres, Bourbon Whipped Cream
Bacon n' Bourbon Grand Tasting

"Bacon and bourbon are like high-fives in your mouth!" Guests will enjoy live music, bourbon education, a commemorative glass, five pork sample dishes with bacon tastings while supplies last, and fourteen bourbon / spirit samples including single malt scotches and bourbon-inspired cocktails to choose from.  This pass is universally ideal for new and seasoned bourbon enthusiasts. Festival food other than those provided in the "bacon alley" is not included in any ticket, but is available a la carte.
Saturday, August 24th, 2019
2:00pm – 6:00pm
Main Street Station and The Village at Breckenridge
$55 per person in advance and $65 per person at the gate, if available
HogFest Bacon & Bourbon VIP Experience
Did someone say Pappy?
Last year, we tasted Pappy and 30 other hard to find bourbons that will give you a new appreciation for fine bourbon.
If you are serious about bacon and bourbon, then you will seriously love the VIP experience! Guests will enjoy live music, bourbon education, a commemorative glass, fourteen brown spirit samples including single malt scotches, mixology, unlimited pork dish samples with bacon tastings while supplies last, and exclusive access to the VIP Lounge. VIP's will also indulge in artisan foods, a tasting seminar, and a first go at bacon and bourbon sampling one hour before gates open to general admission pass holders. Festival food other than bacon tastings and pork dish samples, is not included and available a la carte. VIP tickets are limited and sell-out fast.
12:30pm – Saturday, August 25th
Main Street Station and The Village at Breckenridge
VIP Lounge Access until 5:30pm located at Sauce on the Maggie restaurant
Tasting seminar at 12:30pm with exclusive early access to sampling at 1:00pm and unlimited bacon and pork dish samples while supplies last, in the VIP Lounge.
$125 per person, advance sales only
All-Access – The Whole Hog!
The best value for the true, die-hard bacon and bourbon lovers!  Provides VIP access to the entire weekend festivities. A true must have for the bourbon and bacon lover and the best value for your weekend!
6:30pm – Friday, August 23rd – Reserved seating Bourbon Pairing Dinner
12:30pm – Saturday, August 24th –  VIP access to the Grand Tasting
11:00am – Sunday August 25th –  Reserved seating and admission to Sunday Brunch
$225 per person
Sunday Brunch presented by Wheatley Vodka and Freshies

We know that you will want to end the weekend on a high note after the big day at the festival! This social affair will feature sparkling refreshers and mimosas accompanied by a large spread of brunch time foods.
Date: Sunday, August 25th, 2019
Time: 11:00am – 1:00pm
Location: Sauce on the Maggie
Cost: $50 per person in advance
Designated Driver Access
Your friends appreciate you being their Designated Driver and so do we! Free admission to the event for music and an overall good time with your friends, but without the booze. Thanks!
---
Too Good To Be True?
Like other festivals at Main Street Station, this one will stretch its borders into The Village at Breckenridge.  With more than an average of one pound of bacon per person, a brown spirits lineup to rival any festival, gorgeous views in every direction, live music from talented bands on two stages and a community that loves a good ole' fashioned get together, this festival is almost too good to be true.  Almost.
Look for Old Forester, Woodford Reserve, Jack Daniels, Breckenridge Bourbon, Brown-Foreman, Sazerac and more.  Special thanks to Tender Belly, Main Street Station, The Village at Breckenridge, Wyndham Vacation Rentals, Hyatt Residence Club and the Merchants of Main Street Station.

Bourbon Improves Health of Your Brain. Smart People, Drink Bourbon and Eat Bacon.
Breckenridge Hogfest – Bacon & Bourbon is healthy! Thank goodness because we know how much you love it. Whiskey contains zero carbs, improves brain function, prevents cancer, improves your heart's health, fights weight gain and reduces stress. What about bacon? Believe it or not, Bacon's vitamin B3 content can help you to live longer. We won't argue with science. Make a fist and throw it into the air, "Long live bacon and bourbon!"
Lodging by Wyndham
Wyndham is offering 25% off of lodging for Breck Hogfest – Bacon and Bourbon.
Hotel Discounts
These local hotels are offering discounts for Hogfest Bacon and Bourbon attendees!
River Mountain Lodge (20%) Use code: BD99BHG
Village at Breckenridge (20%) Use code: BD99BHG
Mountain Thunder Lodge (20%) Use code: BD99BHG
Crystal Peak Lodge (20%) Use code: BD99BHG
One Ski Hill Place, A RockResort (20%) Use code: BD99BHG
DoubleTree by Hilton (10%) Use code: B33
Book Online or call (888) 525-1787
Event Sponsors
Breckenridge Brewery, Breckenridge Grand Vacations, Vail Resorts, Main Street Station Plaza, The Village at Breckenridge, Wyndham Vacation Rentals, Hyatt Residence Club and the Merchants of Main Street Station.
Located in the Main Street Station and The Village, Breckenridge
505 South Main St., Breckenridge, CO 80424
Breckenridge Hogfest is a no pet event.