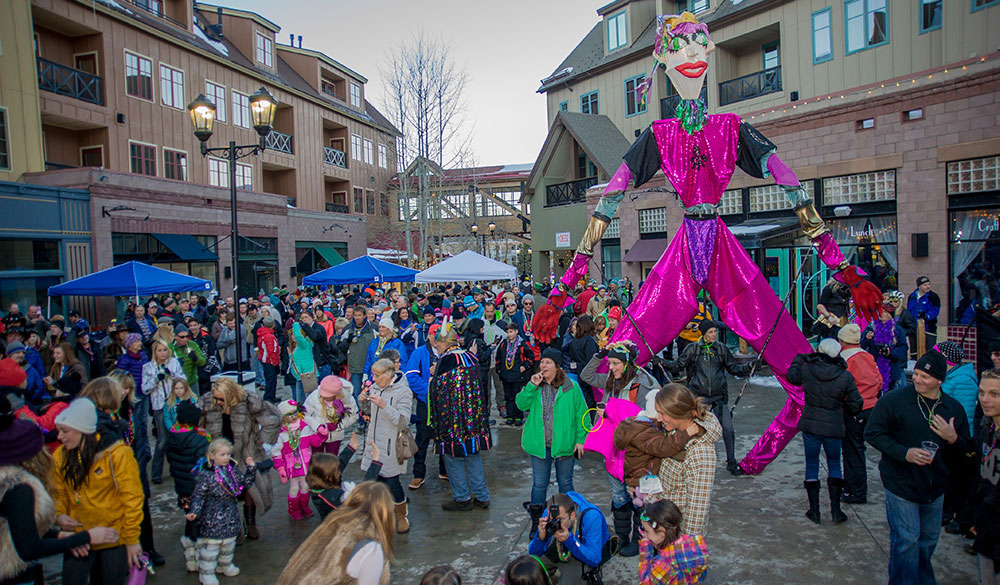 Main Street Station hosts pre-parade event
February 28th, 2017 – 2:30-4:30pm
Mardi Gras in the Plaza connects families with a friendly parade warm up on Tuesday, February 28th featuring a DJ and New Orleans-style celebrations from 2:30pm until 4:30pm.  Bring your kids to the party at Main Street Station!  Yes, we're totally serious. Even the big carnival in Louisiana is meant to be a family affair.
The Mardi Gras Rex and Queen will be stopping by along with kings and queens from years past around 3:00pm.  Summon your Jazz boogie, feather masks, bead fever and get ready for the main event on Fat Tuesday.  Merchants will offer specials and complimentary strands of purple, green and gold while supplies last. After all, you can never get enough beads!
See the complete Breckenridge Mardi Gras Schedule here.
Thank you to our sponsors
Main Street Station Plaza
Wyndham Vacation Rentals
Hyatt Residence Club
GoBreck
Merchants of Main Street Station
Rocky Mountain Events.